Welcome
Precision Dairy Farming is one of the major topics that influences dairy farming developments world-wide. After three successful North American Precision Dairy Farming Conferences (in Toronto, Canada (2010) and Rochester, USA (2013 and 2015)), the first International Precision Dairy Farming Conference will be organized in 2016, in Leeuwarden, the Netherlands. Leeuwarden is the capital of the province Fryslan and the centre of dairy farming in the Netherlands.
We developed a program on the crossroads of science and practice and aim at a conference that brings together the scientists who are interested in applied Precision Dairy Farming technology, technology manufacturers who will be the key drivers in product and service development, and veterinarians/advisors who are the key users in the latest scientific developments. Of course the conference will be open for all who are interested in Precision Dairy Farming developments.
The call for Abstracts is now closed. We received over 120 abstracts and the scientific committee reviewed the abstracts. A program with 4 key note presentations and 20 sessions with in total 71 presentations is now available.
The fee for the conference is €400 (including welcome reception, conference dinner and visiting Precision Dairy farms ). Registration is now open!
We are happy to announce that there will be a shared session with DairyCare on the 21th of June. DairyCare will organize a workshop on "activity measurement in ruminant research and beyond" on the 20th and 21th of June, and the shared session is part of their workshop. Please visit the DairyCare website for more information.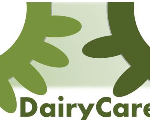 We look forward to meet you in Leeuwarden in June 2016!
Henk Hogeveen
Chairman of the Organizing Committee
This conference will be made possible with the help of several sponsors, especially our Platinum Sponsors: